Shomp finds you the best stores online. We may earn an affiliate commission when you make a purchase.
The Classic T-Shirt Company
The Classic T-Shirt Company makes USA-made luxury organic cotton short sleeves, long sleeves, v-necks, and crew neck t-shirts for men and women. These "sustainably sophisticated" shirts are made in California and have been recognized by VOGUE as a great staple. They've also expanded into pants and shorts made of terry to help you complete your look.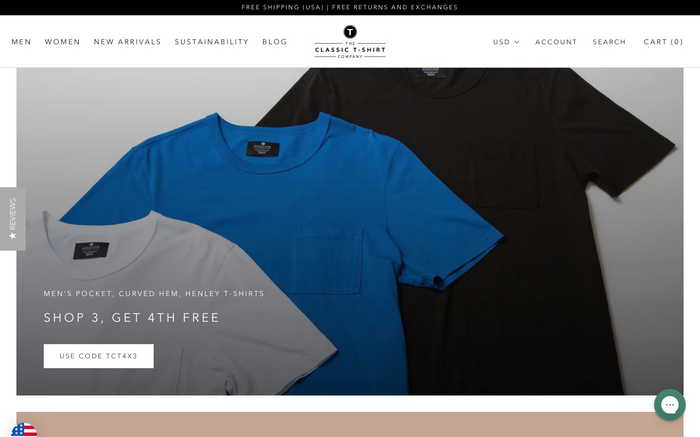 The Classic T-Shirt Company appears in these categories
#6
in
Sustainable Clothing
Instagram Follower History